"WELFARE QUEEN" GETS A MAKEOVER
WHEN SHE SHOULD ASK FOR A DO-OVER!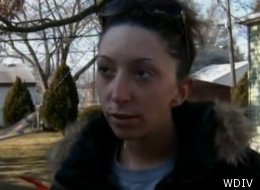 Meet Amanda Clayton. She is a million dollar lottery winner. She also has the distinction of being the new face of welfare abuse in America.
Despite getting a $700,000 lump sum payout after winning a $1 million lottery game, she felt she was still entitled to receive food stamps. No, she is not from Detroit (she is from Lincoln Park), and by the looks of her, she is not a minority. But she is a new homeowner (she bought another house, so she now has two), and she bought a new car with the loot she won in September 2011.
Ms. Clayton has managed to shatter the stereotype and has set a new bar for those who try to game the system. This story went viral in no time flat, much like that of the one man union in Detroit (more about that later).
The state just cut her food stamp benefits this week. No word on whether she will have to pay back the food stamps she received since September, so that will require a follow-up.
Well, what do you think about this? Did she personally eventually tell her worker about her good fortune or was she stone cold busted by a family member who did not share in her sudden blessing? Should she have done the right thing, right away (of course, but we want to know what you think!)?