This case involves attempts to bribe Republican Party officials to maneuver a black Democrat to run as a Republican mayoral candidate in New York, a largely Democratic Party-held city. It is a bizarre plot that some believes threatens the Republican Party's diversity drive. Two Republican county chairpersons and vice-chairs and others have been arrested. Will this make the GOP less aggressive and more hesitant regarding recruiting and supporting black Republicans?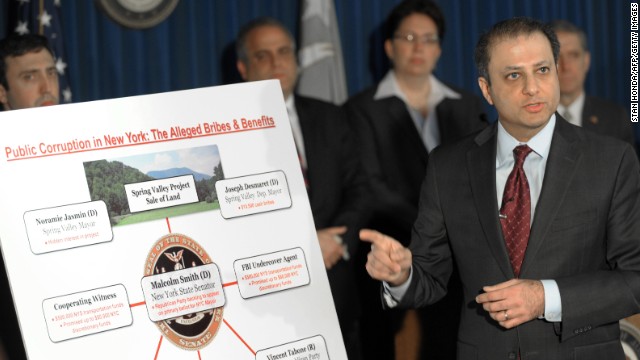 U.S. District Attorney Preet Bharara lays out federal corruption charges
against New York State Sen. Malcolm Smith and others
Check this out and come back after the jump.
Opinion: Corruption case a blow to GOP diversity - CNN.com
: